Mahanaim Group Ministries
We proudly support and partner with Mahanaim Group Ministries, Inc.
MGM is an agency approved by the state of New Jersey to provide community-based support programs for the Division of Developmental Disabilities (DDD).
We proudly service the community of intellectually disabled participants through bi-weekly music & education programming, specifically designed to support adult-learners on the autism spectrum.
Founder, Alexandra Vann is a Child Behavior Specialist and Founder, has provided intervention services to Elementary and Secondary students for over 10 years within the educational and private setting. In partnership with her husband, the dynamic duo live and serve in the District of Columbia, supporting students, parents, educational leaders, and athletes.
We are a proud partner of Building Capacity. Mrs. Vann also serves as an advisor to many elementary and secondary education projects.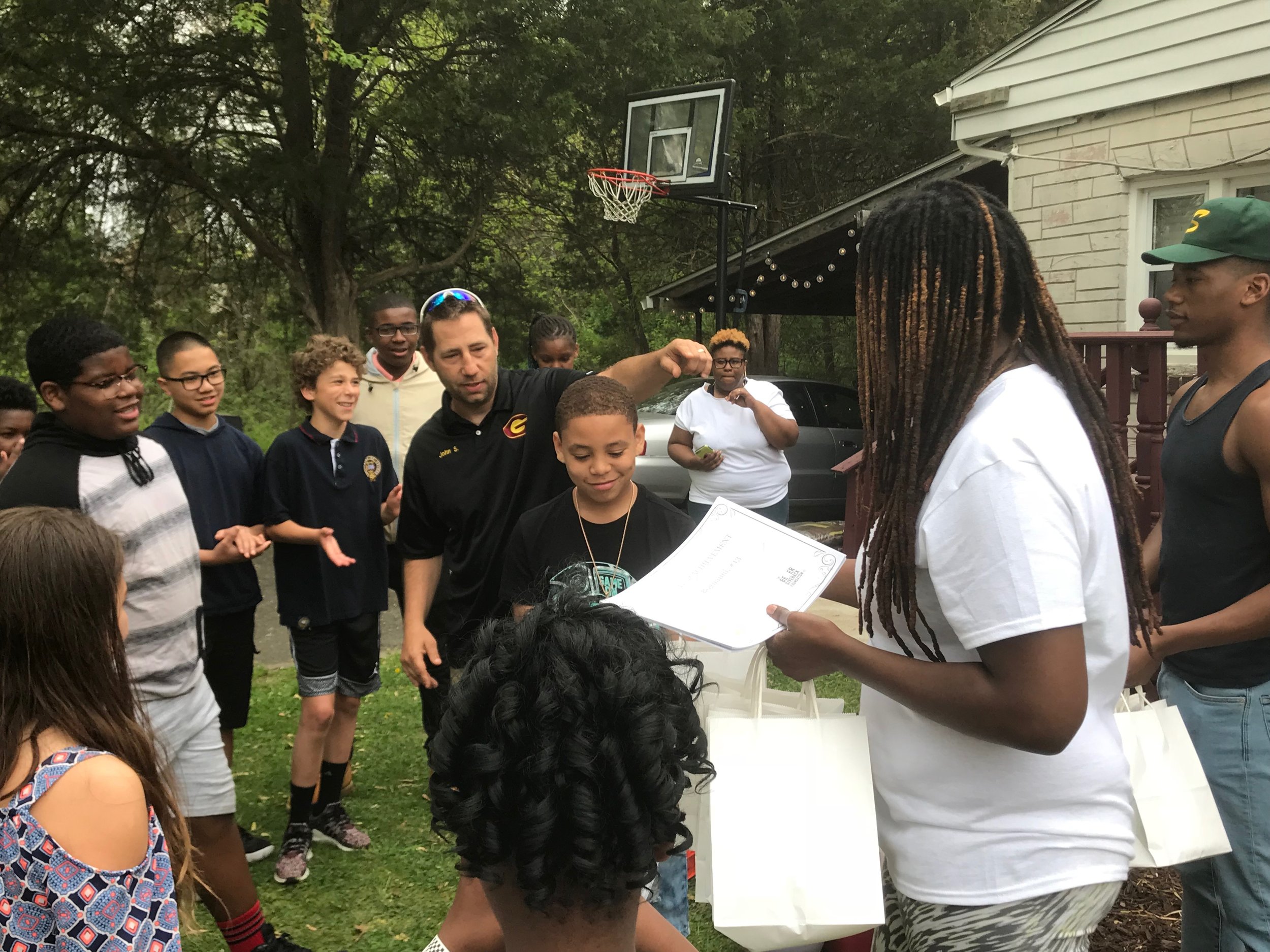 Glassboro Park & Rec Basketball Team
We proudly support the Glassboro Park & Recreation Basketball League.
On Saturday, May 5, 2018, we were proud to host the first of many BBQ Banquets for the Glassboro boys and girls basketball teams. Participants, parents, and coaches were honored for their commitment to the park and recreation sport during the 2017-2018 season. We were proud to award championship jackets to two division teams, as well as t-shirts to other participants.
Special Thank You to Rita's Water Ice, Zallies Shoprite, Chik-fila, Target, Clayton Elks Lodge #2132 for your sponsorship and support.
At Lay Pantry, it's A Different World.
Lay Pantry is a creative thrift and consignment pop-up boutique. This mobile thrift store was curated with college students in mind who appreciate the affordability and multi-faceted, creative experience that thrifting brings!
The Better Give Back Foundation is a proud partner of Lay Pantry. Clothing donations made to our non-profit will serve as a resource for intermediate, high school, college students, and families of this space.
Your support to this initiative helps close the gap of student access and affordability barriers.